Schedule an Appointment Today

Providing a Range of
Commercial & Residential Services
7B Forestry Mulching is a dedicated brush control and forest maintenance company. We operate dedicated and specialized equipment to quickly improve the overall beauty and health of your property while simultaneously reducing fire risk. We can reduce dead or dying trees, thin the undergrowth, and leave behind a beautiful organic layer of natural mulch. We can also reduce tree stumps up to twelve inches below grade without disturbing the surrounding soil.
What is Forest Mulching?
Forest Mulching is a fast land clearing and preparation system that fells and crushes trees or vegetation, turning them into a mulch. This process is carried out using either a specific masticator or mulcher that uses a rotary drum attached to a steel chipper teeth or blades for cutting the vegetation in shreds. This process leaves an even layer of organic mulch on the forest floor.
Property Beautification
Is your property too overgrown to enjoy? Are the trees too thick to walk through? 7B Forestry Mulching can thin your entire property by reducing unwanted growth in place or we can create walking paths with no stumps and a comfortable layer of mulched material.
Land Development
Forestry mulchers can be used in commercial and residential land clearing projects, such as site preparation and development, cutting and clearing brush, and nature and recreational trail creation.
Fire Mitigation
Proactive mulching reduces the potential for wildfires. It eliminates small leafy plants, fallen or rotten trees, and other fuel sources that might act as tinder for wildfires. Also, reactive mulching, or fire breaks, which is the reactive cutting of lines on active fires, can be used for wildfire control.
Equipment & Material Hauling
Our experienced drivers are accustomed to moving heavy loads quickly and safely within North Idaho, Western Montana, and Eastern Washington. Contact us if you need a load transported– our 30 foot long, 21,000 pound capacity roll-on/roll-off trailer will easily accommodate most vehicles, medium-duty equipment, and significant quantities of building materials, hay bales, and other material.
Logging and Easements
Forestry Mulching is especially advantageous after a commercial logging operation. We can come in and mulch or chip all of the left over material without building large slash piles for future burning. We can also reduce stumps into chips down to or below grade. Forestry mulching is used in the right-of-way clearing and maintenance for roads, highways, pipelines, and other utility lines. Those processes often requires complete removal of standing trees, stumps, and vegetation.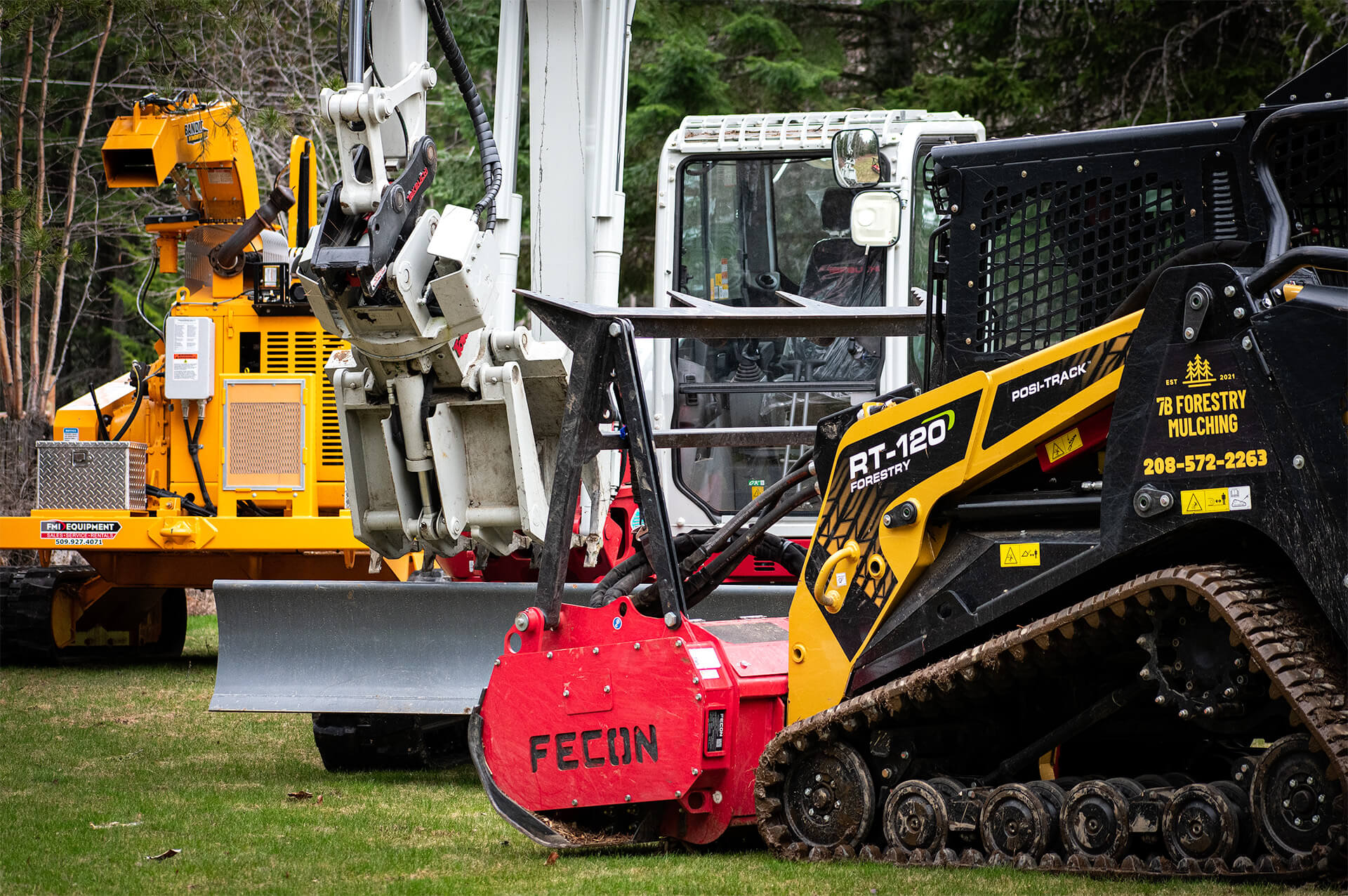 7B Forestry Mulching is a proud Idaho company founded by a family of military veterans that live in the community. After more than 20 years of moving around the country for the U.S. Army, Jared and Kristen Sloan moved with their seven home-schooled children to Sandpoint, the last home they will ever need.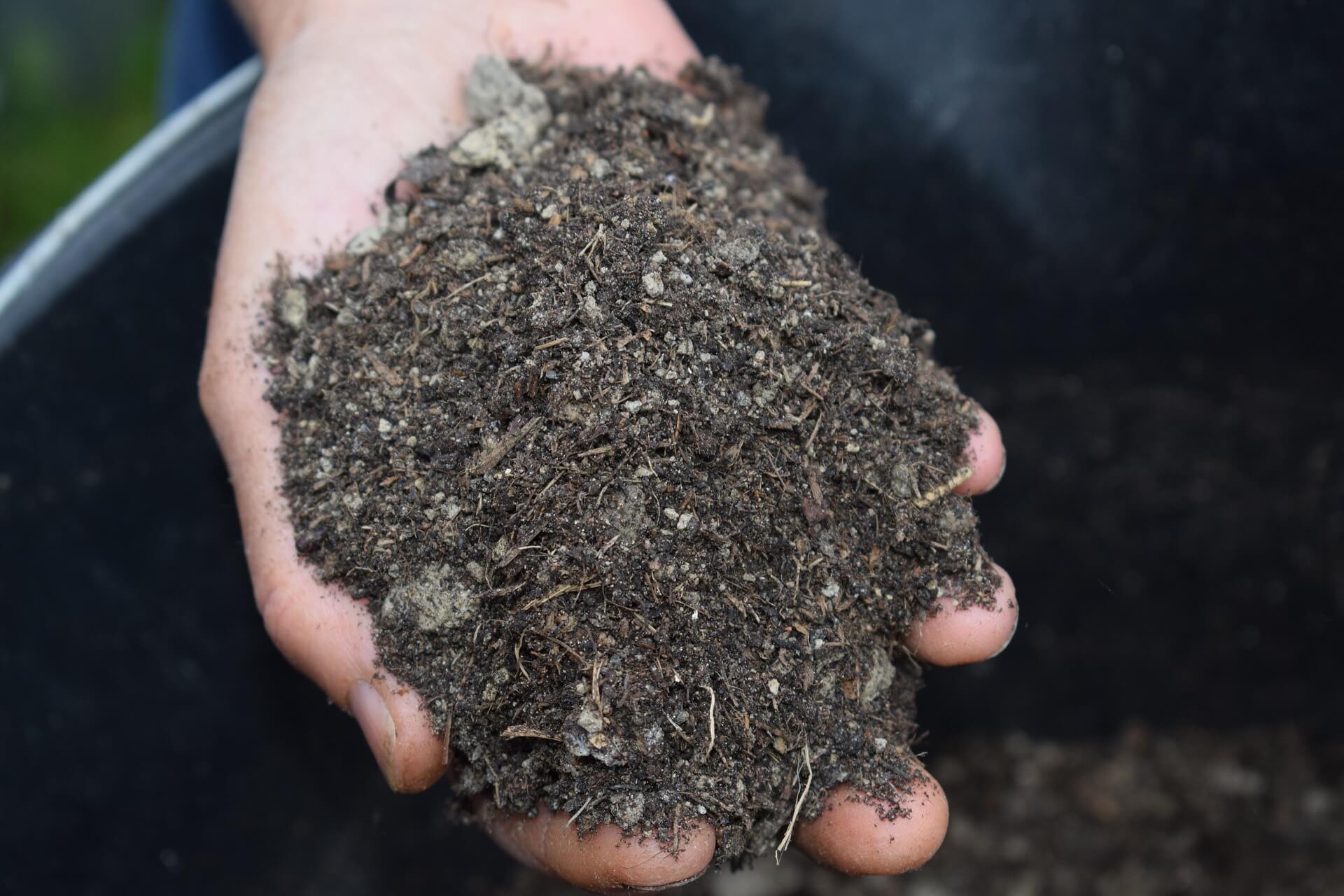 By processing trees and other vegetation where they stand, mulching machines eliminate many of the steps involved in land clearing such as site prep, cutting, felling, hauling, and site cleanup. This also eliminates the need for large machines such as a bulldozer that can cause significant soil disturbance. On simpler jobs only one mulching machine is required, reducing fuel requirements and emissions.