Meeting Specific Needs
Equipment Hauling


Careful and Quick Transport
of Equipment and Materials
Licensed, Insured, Registered, and Trustworthy
We are commercially licensed and insured, as well as DOT and Motor Carrier Registered. Our experienced drivers will ensure loads are properly secured to keep your property safe during transit.
High Capacity Roll-on / Roll-off Trailer
We can haul up to 21,000 pounds with a roll-on / roll-off trailer. At 30 feet long there will be plenty of room for equipment and materials, including many common loads:
Excavators

Skid Steers

Tele Handlers
Tractors
Cars
Trucks
Building Materials
Hay Bales
If the material is not self loading (wheeled or tracked) the customer is responsible for both loading and unloading! 
Interstate Shipping
We are licensed for interstate commerce and operate throughout North Idaho, Western Montana, and Eastern Washington. We are not licensed for hazardous material transport.
Vehicles and Heavy Equipment
Most medium duty equipment, cars, trucks, and tractors will fit 30-foot long trailer easily. Self-loading (wheeled or tracked) equipment can be both loaded and unloaded by our drivers.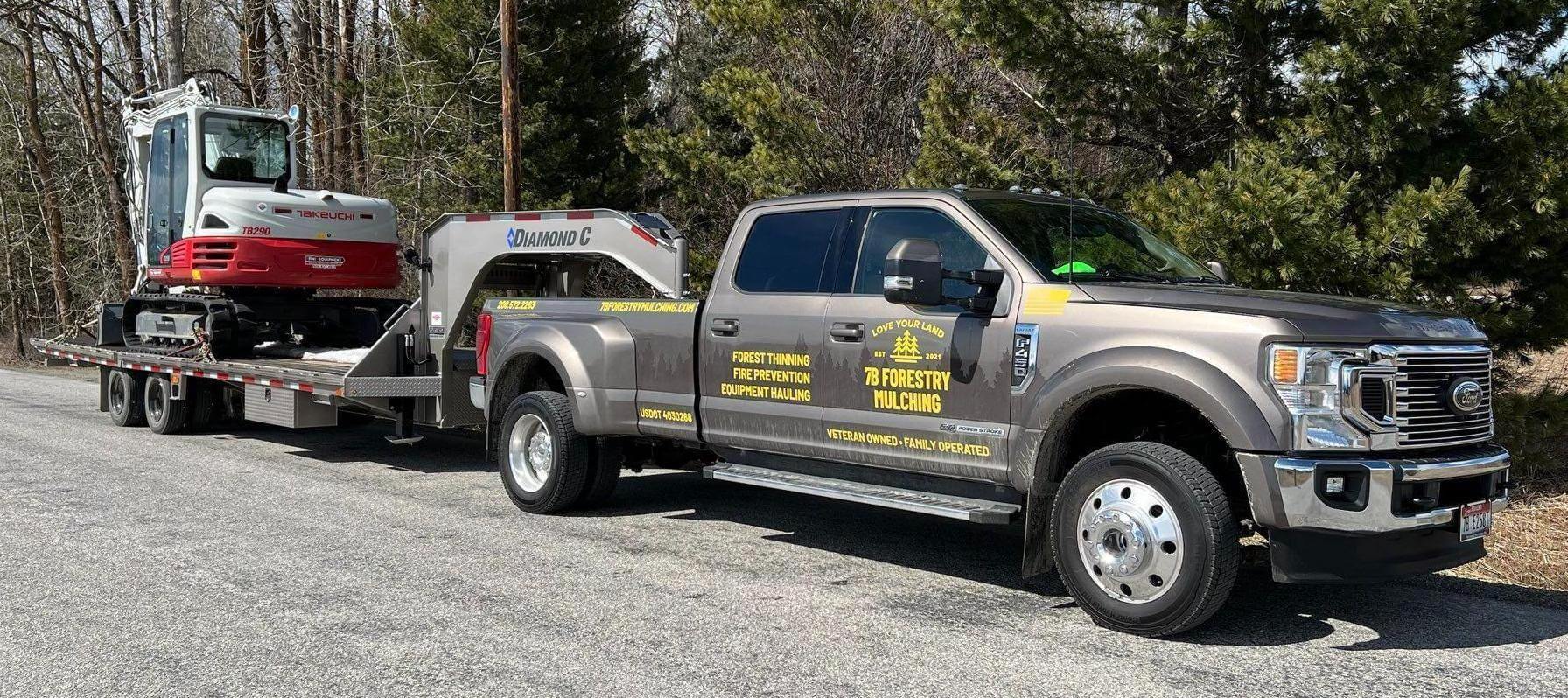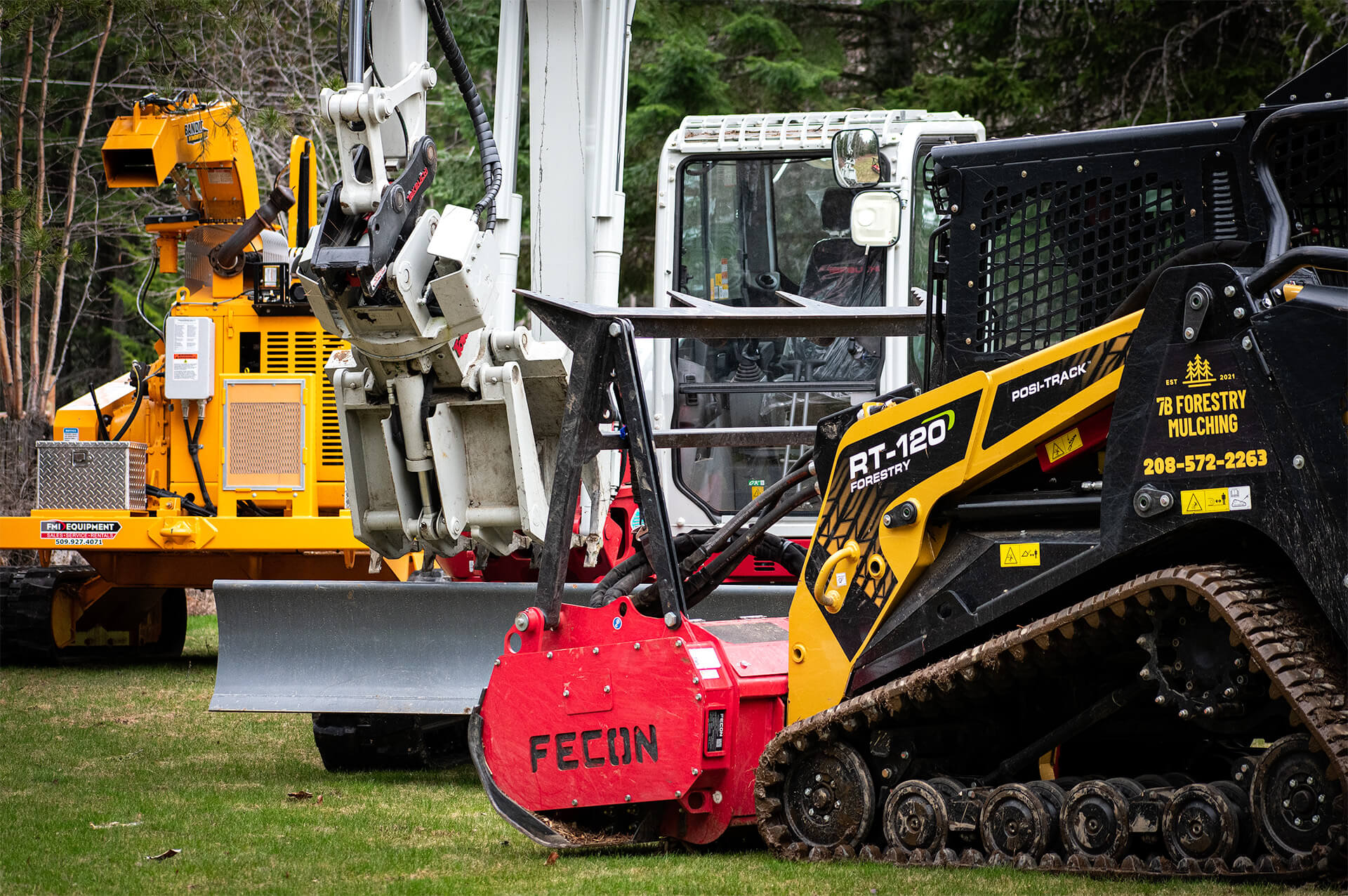 7B Forestry Mulching is a proud Idaho company founded by a family of military veterans that live in the community. After more than 20 years of moving around the country for the U.S. Army, Jared and Kristen Sloan moved with their seven home-schooled children to Sandpoint, the last home they will ever need.