A significant indicator of overall forest health is the density of tree growth. Many forest plots in North Idaho are significantly overcrowded due to a lack of regular thinning practices. 7B Forestry Mulching can quickly reduce overcrowding and improve the health of your forest.
Can't see the forest for the trees? When a forest gets over crowded, much of the natural beauty is hidden. 7B Forestry Mulching offers a low impact way to quickly restore the visual appeal of your property.

Watching the fire danger sign change from "high" to "very high" to "extreme" can be nerve wracking for a property owner. 7B Forestry Mulching can help you reduce the fuel load on your wooded lot and create space that can lessen the fire danger during the summers.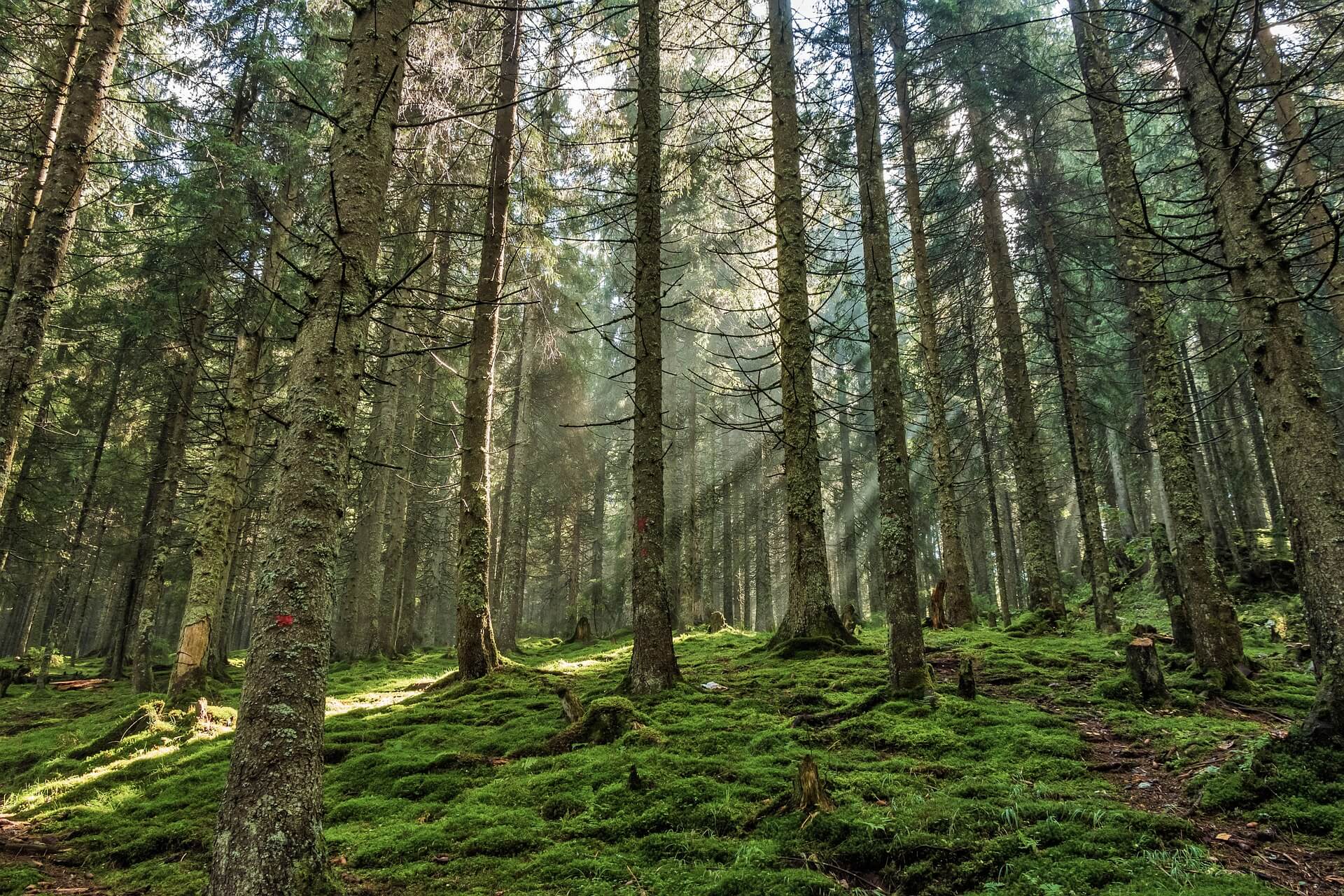 7B Forestry Mulching provides multiple benefits that yield a healthy forest, free of dead and diseased trees. By processing trees and other vegetation where they stand, we eliminate many of the steps involved in land maintenance such as site prep, cutting/felling/hauling, and site cleanup. Our mulching machines are capable of clearing land of unwanted trees and brush with limited disturbance to soils or desirable vegetation. 7B Forestry Mulching helps the land owner keep their forest dense enough to offer privacy while improving the overall health of the trees.
Erosion Control
Traditional land clearing methods often present an increased risk of erosion by pushing over trees, uprooting the stump and roots, and substantially disturbing soils. In contrast, mulching the vegetation leaves the soil structure intact.
Water and Nutrients
Mulching reduces competition for water and nutrients among existing trees thereby allowing healthy trees to reach their full potential. The mulched material left on the ground and will act as an erosion barrier while returning nutrients back into the soil through decomposition.
Disease and Damage
Mulching both removes sickly trees and hinders the spread of disease, such as root rot by maintaining adequate spacing between healthy trees. Appropriate spacing also improves airflow through the understory.
Next Generation Trees
Mulching around selected saplings ensure diversity of forest species into the future while also providing enough space for healthy growth. Allowing 12-15 feet between saplings less prone to root rot lays a strong foundation for your forest.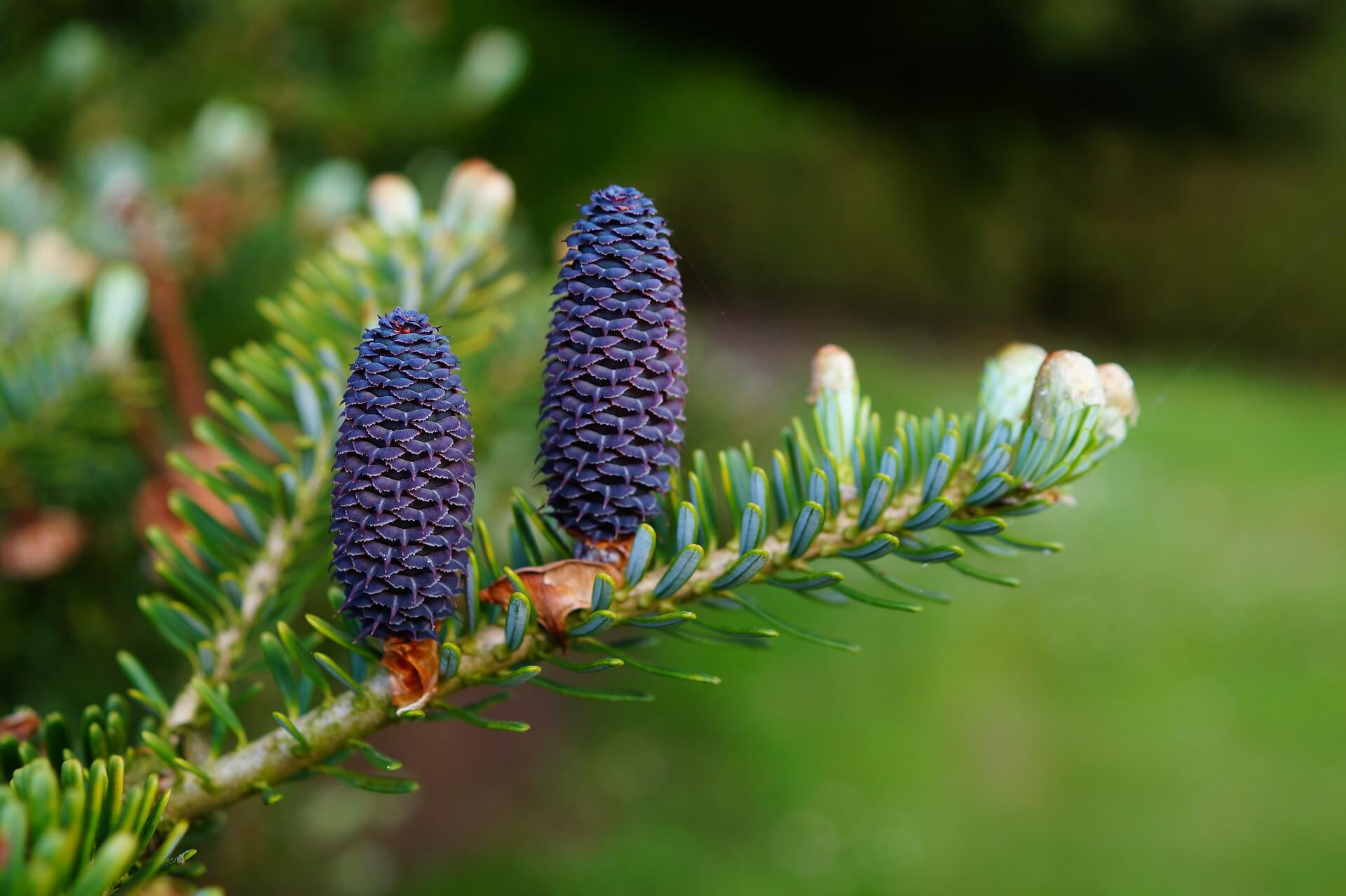 7B Forestry Mulching can improve the appearance of your wooded area. Whether you want to create trails, reclaim meadows, or just lighten the look of your forest our low impact equipment can greatly enhance the natural beauty of your forest. Forestry mulching converts the leftover vegetation in an area into a natural, environmentally friendly top-layer of ground covering. The reduction of the excessive ground cover, the dense small trees, and the downed branches enables a landowner to see through the forest to better appreciate the land they have. Improving the natural beauty also provides advantages to wildlife habitat, as animals depend on a healthy undergrowth.
Terrain Appreciation
Our mulching machines can also thin the trees to maximize any unappreciated views your property may offer. This thinning could be the first step in selecting a future build site. 7B Forestry Mulching can reduce the forest density without sacrificing privacy.
Usability
7B Forestry Mulching can create or widen walking or riding trails throughout your property. We can also efficiently reclaim overgrown pastures for livestock or new plantings.
Rich Understory
An overgrown forest chokes out the natural ground cover by eliminating sunlight and nutrients. 7B Forestry Mulching can open up the forest floor leaving a rich mulch that can nurture the growth of new plants or wildflowers.
Wildlife
Forestry mulching machines remove underbrush and invasive species, which allows food sources for herbivores to grow and flourish. Sometimes animals cannot access water sources due to excessive undergrowth of trees, but 7B Forestry Mulching's equipment can restore access.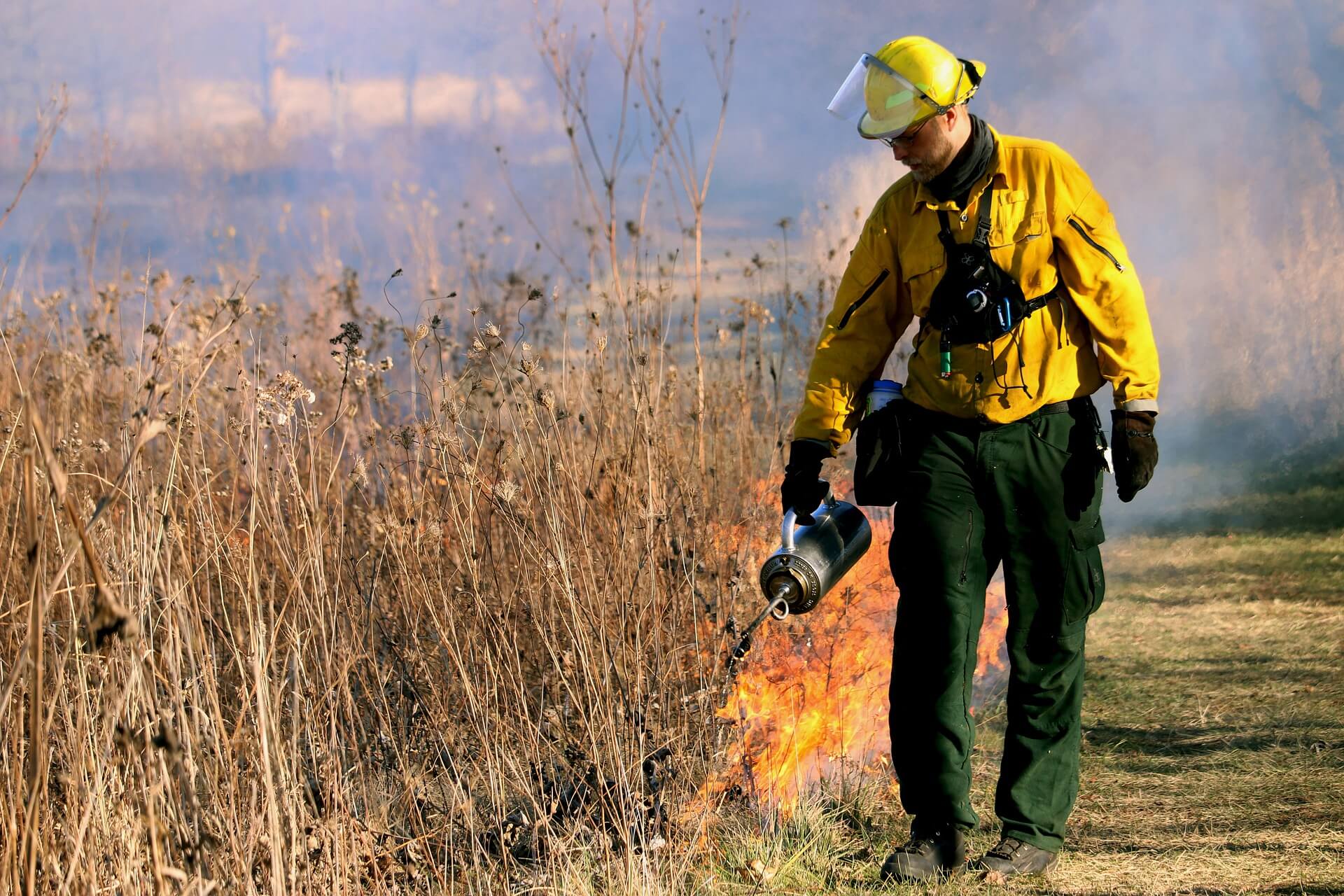 Traditional and manual land clearing creates unsightly piles of brush and trees that often have to wait many months to burn safely. During the summer, those piles become an additional fire hazard. 7B Forestry Mulching uses specialized equipment to clear deadfall and thin unwanted growth without creating brush piles. In addition to reducing the fire fuel, we can also create open spaces or trails within your wooded property, which can provide a firebreak in an emergency. Year round, forestry mulching can be a good tool in the fire protection toolbox.
Fuel Reduction
Mulching reduces the potential for wildfires by eliminating small leafy plants, fallen or rotten trees, and other fuel sources. If left untreated, these fuel loads increase potential for fire and enable fire to climb quickly to the tops of trees.
Access
In larger forest plots, having enough adequately sized access trails can enable fire crews to better respond should a fire occur in your area. Creating more open space around your structures also provides room for fire crews to work if fire does approach.
Structure Protection
7B Forestry Mulching can increase the area around a home or other structure that may provide a buffer in case of forest fire. Having at least 10 feet between your house and the mature tree canopy is a good first step towards reducing the fire probability.